About Philip Bailey
 
Philip Bailey was born in 1942 and raised in Sydney, Australia.  After taking degrees in Agricultural Economics and in Education, he became a teacher. From 1974, he taught in Britain for two years before joining the Menuhin staff.  During extensive travels with Yehudi and Diana over the course of the next twenty-two years, he and partner Tim Coupland served the Menuhins in various capacities. Between these commitments, they established an antique restoration business in London, an enterprise generously supported by both Yehudi and Diana.
After Yehudi's death in 1999, Philip and Tim returned to Australia and now share retirement in the Southern Highlands of New South Wales, near Sydney.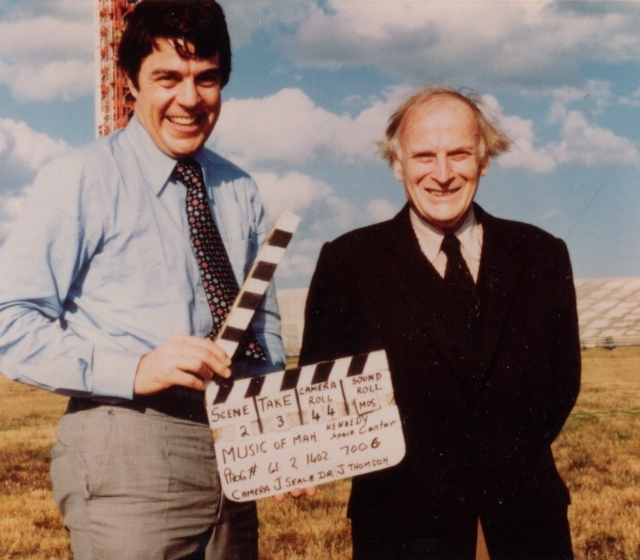 25 January 1978. Philip Bailey with Yehudi Menuhin at NASA's Apollo lunar mission launch site on Cape Canaveral, Florida, during filming of The Music of Man television series.
Listen to Philip Bailey
 
Philip Bailey was interviewed on Australian Radio during June 2012.      You can listen from the ABC Radio National website.  The  website is: http://www.abc.net.au/radionational/programs/conversations/philip-bailey/4072856
(A new window will open)
We have also saved the MP3 audio file on this site as well, so this is an alternative place to listen or download the 'podcast' of the interview.  (it is over 20MB in size - so be aware of your download times).   Click here to download or open it.